Our exhibits inspire families to imagine, create, and share.
Designed to spark the imagination and build creative confidence, families create unique media projects and experiences that reflect and celebrate their creativity with every visit.
All exhibits are facilitated by skilled artists and educators who are available to help guide you and your family through the creative process. Please note that some of our exhibits have been modified in accordance with COVID-19 protocols.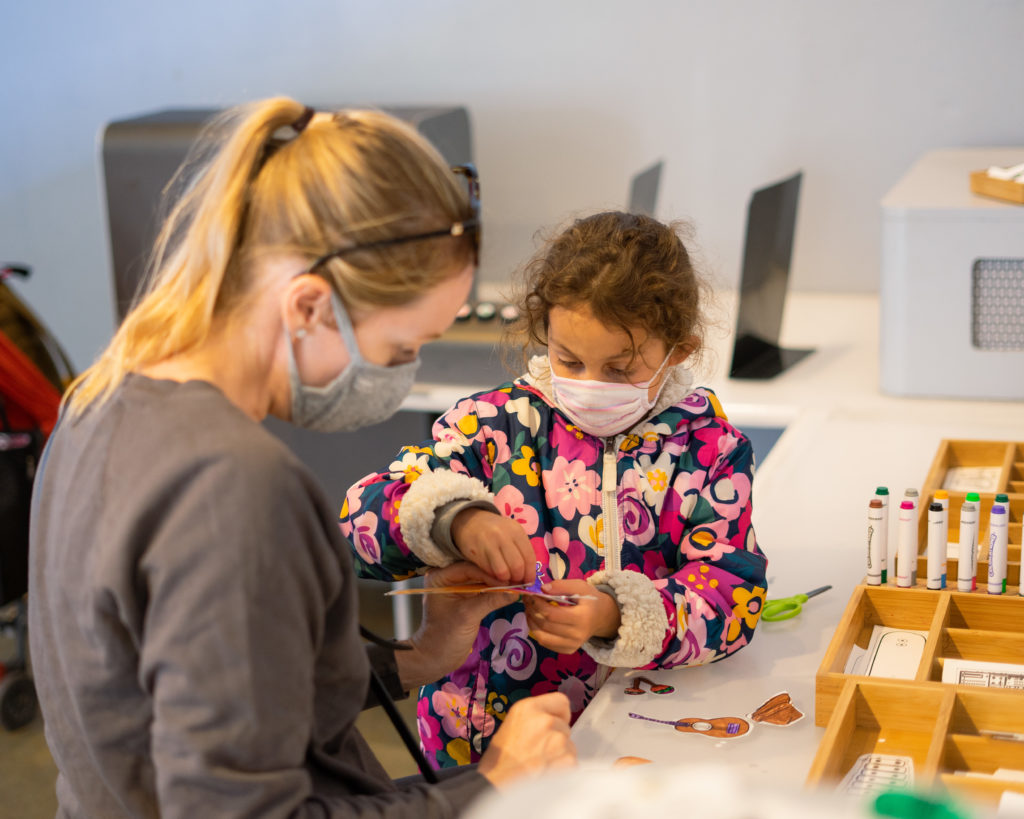 Learn creative ways to express yourself and interact with others
Sometimes we don't realize how art and design play important roles in our everyday lives. We use art and design to communicate, make our lives easier, share special moments, and have a deeper understanding of ourselves. Art and design are intertwined, yet they are distinct endeavors. Art is an expression of our own thoughts and emotions, while design is a method of problem-solving, with self and others in mind.
That is why we bring you Art & Design Intertwined — to help you and your family discover creative ways to tell your stories and connect with the people in your lives.

In

ArtLab

,

pull up an easel to create artwork together and explore all kinds of artistic expression – at the end, you'll see what others have created!

The

DesignIt! Studio

invites visitors to solve challenges and build prototypes with bricks, blocks, paper, and much more.

In the

Community Garden,

visitors of all ages can add their artwork to an immersive

digital flower garden.
Take your imagination and creative confidence to the next level!
Head upstairs to modern interpretations of our signature CCM experiences. Our second floor offers digital and multimedia creation for those who want to take their creative confidence to the next level.
Visitors have the opportunity to make their artistic visions come true: creating electronic beats, LEGO animation, and even your own instruments! Don't forget to take your songs and masterpieces home for future inspiration.